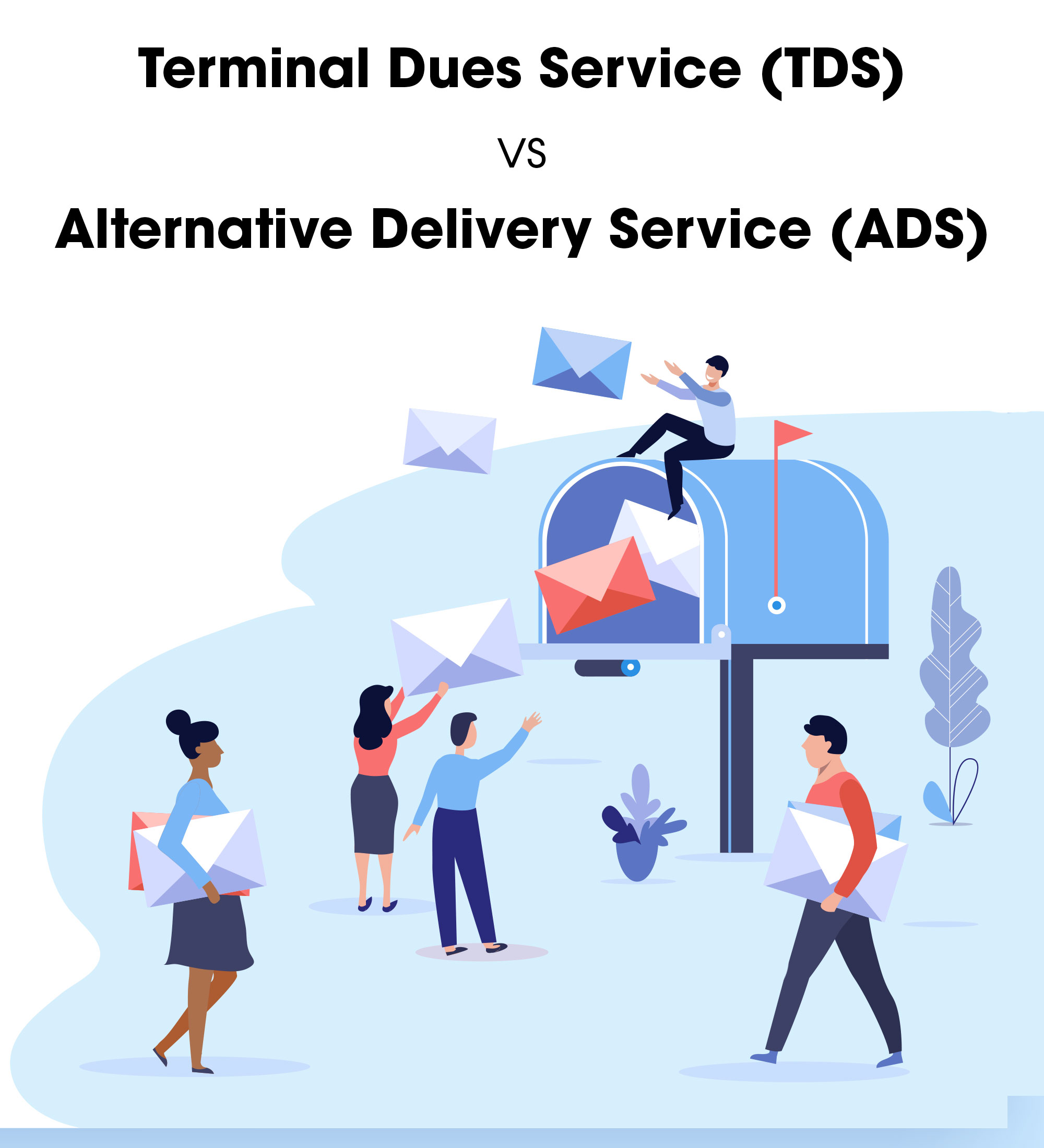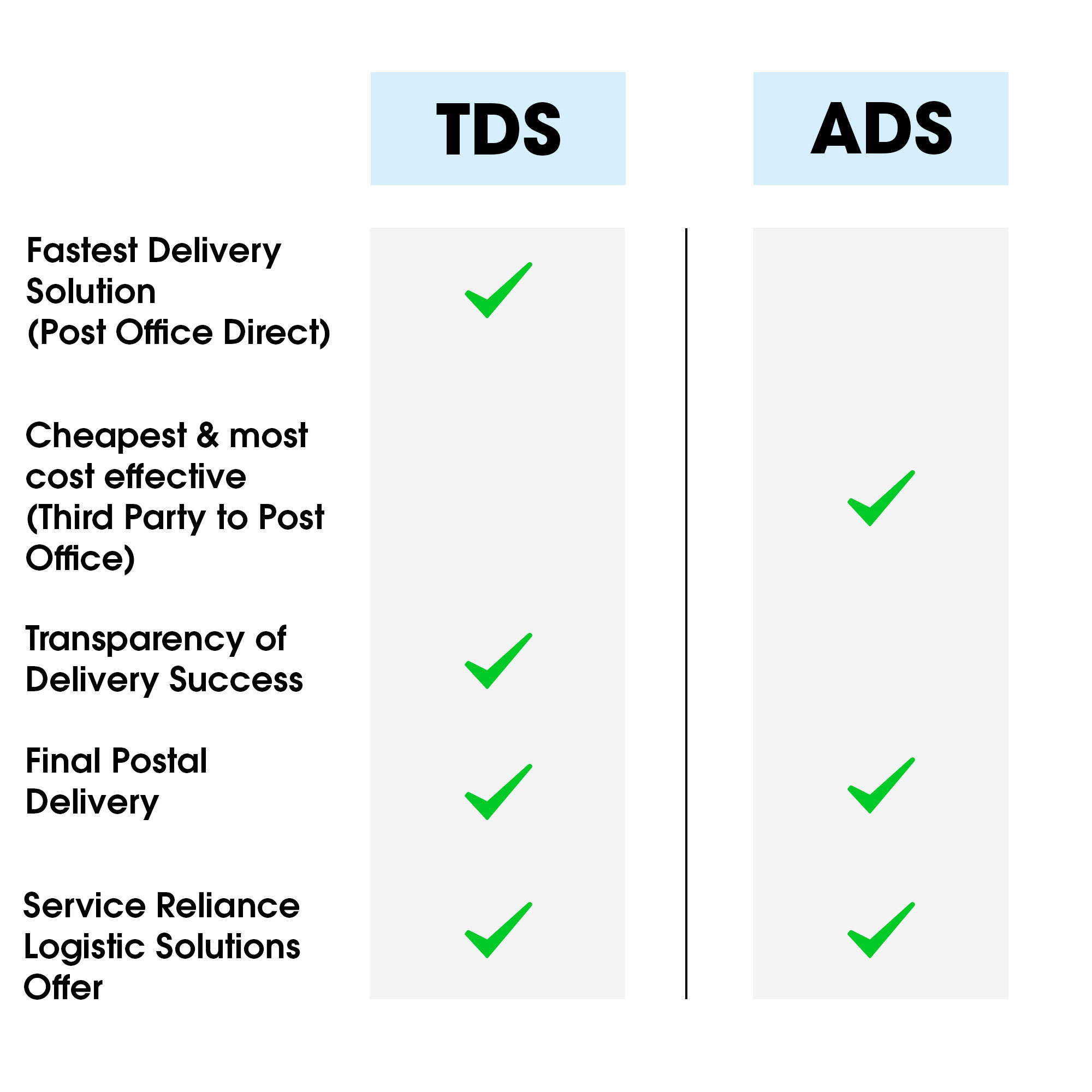 Terminal Dues Service – (TDS)
What does this mean for you?
We directly work with the Post Offices through our "Supply Chain" – Belgium Post, Deutsche Post, PostNL & Swedish Post and not through a
"ADS – Alternative Delivery Service" to bring far superior service and transparency.
Alternate Deliver Service – (ADS)
What does this mean for you?
We work with 3rd party mail companies to access other Postal Offices through their supply chain.
It is also called private delivery. Alternate Deliver Service is available only for Priority Mail, and only through certain carriers.
Reductions from partnering postal consolidators and premier courier companies and passing the savings back to you.