USA Direct Injection Specialist
Reliance Worldwide has fostered a strategic alliance with the United States Postal Services (USPS).
Bringing direct access to a wide range of USPS direct entry, post and parcel services with 'local look' services for direct business mail and eCommerce products throughout the USA.
Reliance Worldwide Logistics Solutions mission is to reward all our loyal customers with savings and exceptional customer service.
| Format | Weight | From Per Item |
| --- | --- | --- |
| LETTERS | 1-90 grams | £0.50 |
| FLATS | 1-112 grams | £0.56 |
| FLATS | 113-453 grams | £1.34 |
| PACKETS | 454 grams+ | £3.92 |
Format
Width
Height
Thickness

POSTCARD
Min 5 inch (127 mm)
Max 6 inch (152.4 mm)
Min 3 1/2 inch (88.9 mm)
Max 4 1/2i inch (114.3 mm)
Max 0.016 inch (0.4064 mm)

LETTERS
Min 5 inch (127 mm)
Max 11 1/2 inch (292.1 mm)
Min 3 1/2 inch (88.9 mm)
Max 6 1/8 inch (155.575 mm)
Max 1/4 inch (6.35 mm)

LARGE ENV
Min 11 1/2 inch (292.1 mm)
Max 15 inch (381 mm)
Min 3 1/2 inch (155.575 mm)
Max 12 inch (304.8 mm)
Max 3/4 inch (19.05 mm)

PACKETS
Maximum length
+ girth 108 inches (2.7432 m)
Addressing Your Mail
✅ Type of print clearly with a pen or permanent marker so the address is legible from an arm's length away. Do not use commas or periods.
✅ All capital letters.
✅ One space between city and state.
✅ Two spaces between state and ZIP code.
✅ Left justified.
✅ If your address appears inside a window, make sure there is at least 1/8-inch (3.2mm) clearance around the address. Sometimes parts of the address slip out of view behind the window and mail processing machines can't read the address.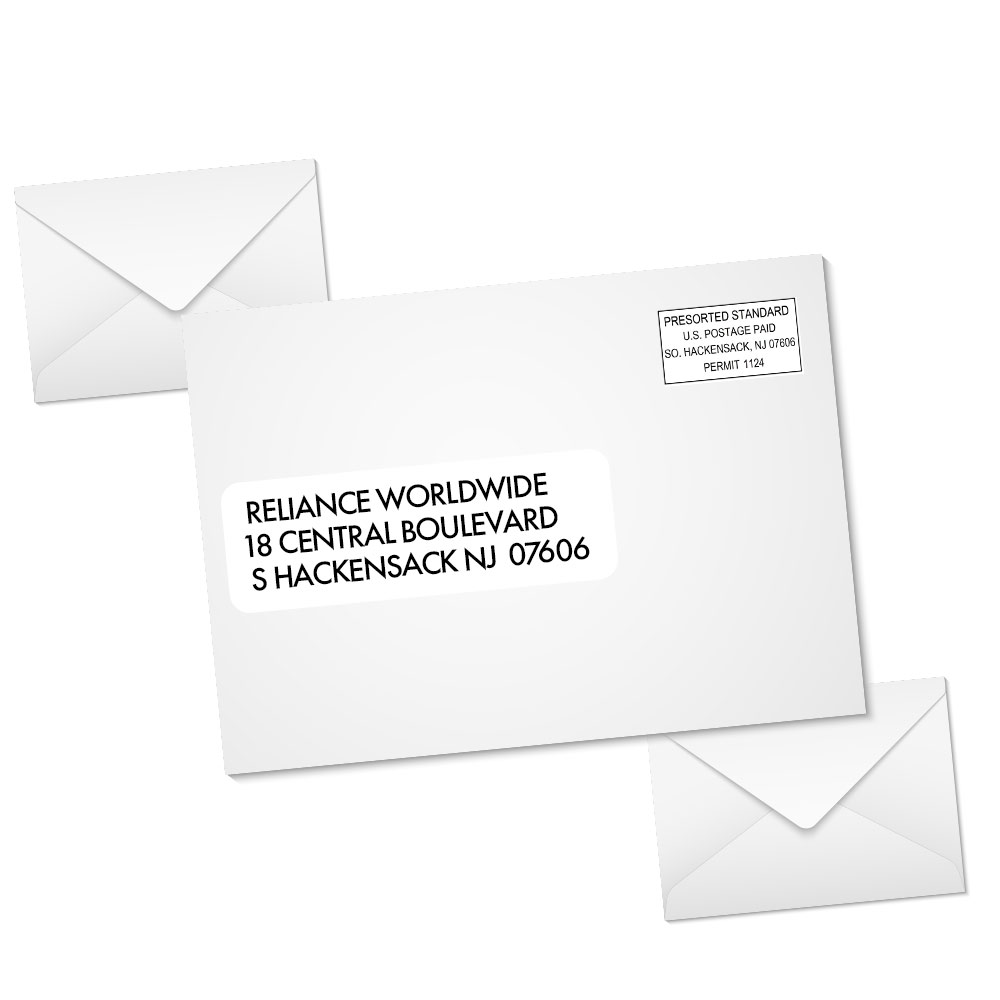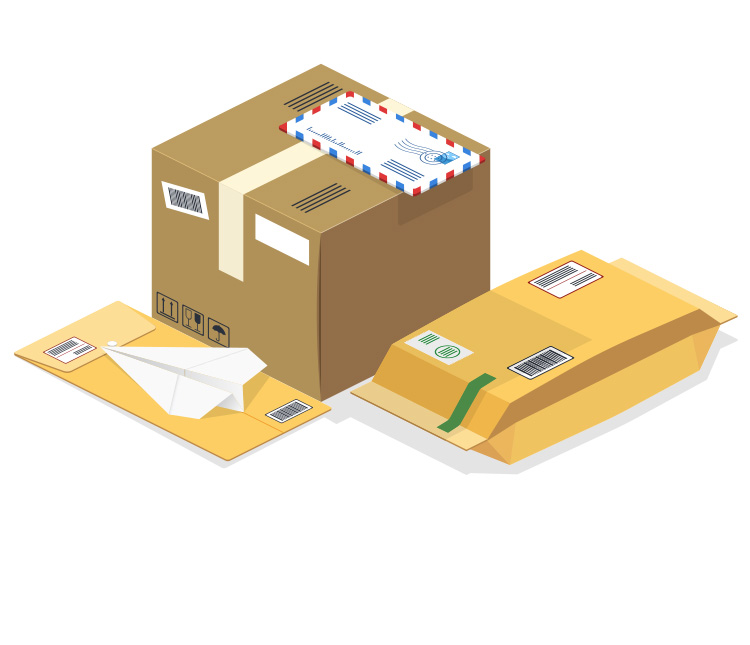 If you are using address labels, make sure you don't cut off any important information. Also make sure your labels are on straight. Mail processing machines have trouble reading crooked or slanted information.
Military Mail – Military addresses must show the full name with middle name or initial and the PSC number, unit number, or ship name. Replace the city name with APO, FOP or DPO, and the state with AA, AE, or AP, and include the ZIP+4 code.
Print the delivery and return addresses on the same side of you envelope or card. The addresses should be written parallel to the longest side. Print or type your address in the upper left corner on the front of the envelope.
Letters, bills, greeting cards, and other documents can be sent in standard white, manila, or recycled paper envelopes. Theses envelopes, along with stationery and prepaid First-Class Mail postcards and envelopes, can be purchased at the Post Office.
Important Information
✅ Printed Matter only from Ex Basildon, SS13 1BJ.
✅ Transit aim 10-14 working days (Linehaul transit aim 2-4 days, Delivery there after 8-10 working days)
✅ Delivery address format must be displayed as follows – CITY, STATE and POSTCODE should be in the same line E.G. CALIFORNIA CA 90000. Country name should be removed to use the direct injection service / rates above. Failure may result in delays / additional costs.
✅ No UK return address allowed, please use the following when displaying a return address.
(c/o Reliance Worldwide, 18 Central Boulevard, S Hackensack NJ 07606)
✅ We reserve the right to change the rates at any time to reflect cost or FX changes, respecting a one month notice period.